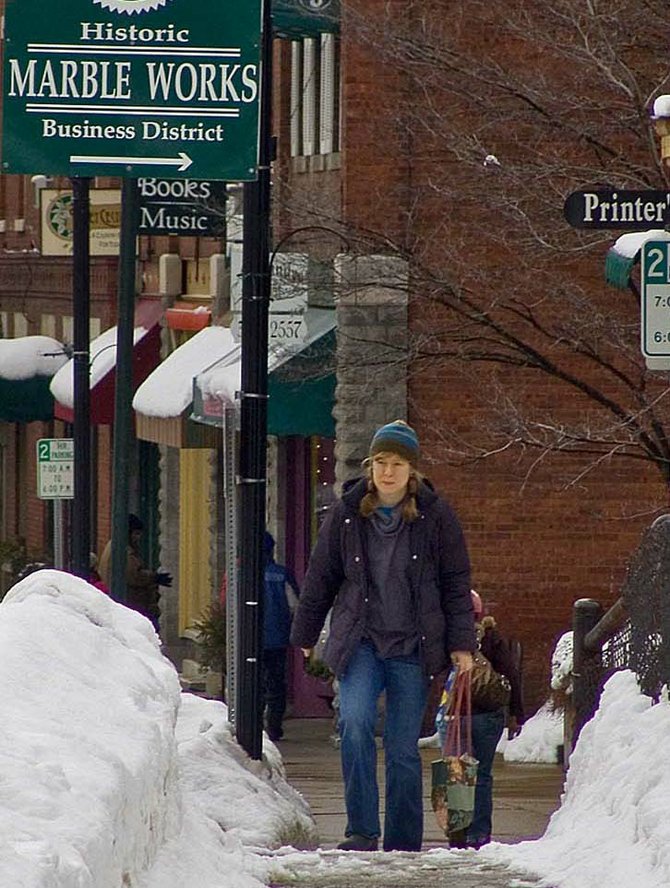 Middlebury — At a meeting Dec. 13, members of the Middlebury Select Board listened to Middlebury Teen Center Co-Director Colby Benjamin update the board about a request for continued funding for the Teen Center.
In fiscal year 2011, 294 individual teens made 3,901 visits to the teen center. Of that number, 143 teens were from Middlebury and making a total of 2,335 visits to the teen center last fiscal year. The town's draft budget proposal includes $30,000 in funding for the Teen Center in FY 13.
In other matters at the Dec. 13 Select Board meeting, Town Planner Fred Dunnington, introduced the concept of PACE, Property Assessed Clean Energy Districts.
PACE Districts, which must be authorized by Town Meeting Day vote, allow property owners to finance energy efficiency improvement projects through a program which is currently being set-up by Efficiency Vermont.
The board, while generally supportive of the concept, asked the committee to provide additional information about the administration of the loans and collections, and to check with local financial institutions about any unintended pitfalls of the program and report back with their findings.
Regarding the East Middlebury Flood Hazard Mitigation effort, Project Manager Amy Sheldon prepared and submitted an application for $15,000 from the Vermont Watershed Grant Program for river modeling and to plan and design river management strategies.
Sheldon is also working with regulatory agencies and potential funding sources to develop a strategic plan and funding for river management strategies, habitat restoration, and floodwall, flood chute and berm repairs and/or replacement.
Board members were provided an update on the Middlebury Fire Station project.
Fire Station Committee representative Peter Brakeley thanked Middlebury voters for supporting the bond for planning for the fire station projects in September.
Brakeley noted that the project remains on schedule and within budget.
Middlebury Fire Chief Rick Cole noted that the elevator, which was shown in an addition on the front of the Seymour Street Fire Station in early conceptual plans and been incorporated into the interior of the Station without sacrificing interior space and restoring the historic façade of the station.
(Continued on Next Page)
Prev Next
Vote on this Story by clicking on the Icon