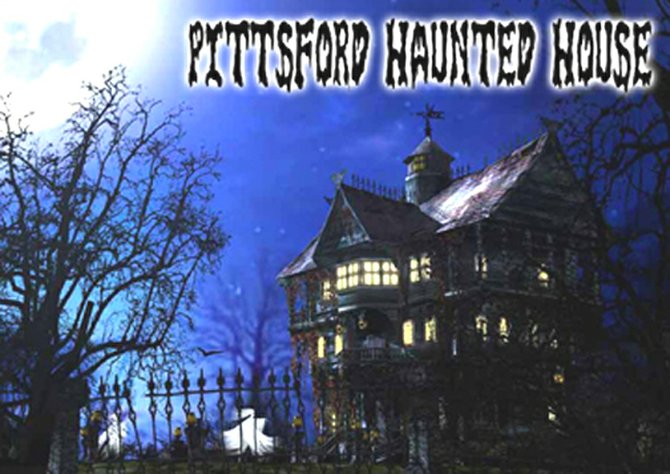 Pittsford — The Pittsford Haunted House is one of the area's favorite, spookiest Halloween destinations. Originally a children's sanitarium in the years following World War I, the old haunted house and grounds in Pittsford are now owned by the Pittsford School District.
With no modern use, the idea occurred to local firefighters that the old hospital could be the perfect setting for an annual fundraising event the would the all-volunteer Pittsford Fire Department solvent. Since its founding, the Pittsford Haunted House has received volunteer help from other local squads including the Brandon Fire and Rescue Squad.
A fun-loving crew of 100 firefighters and other volunteer staffers keep the tricks and treats coming year after year. By the looks of the place, it looks like these fire guys and dolls missed their calling as Hollywood special effects artists.
There are plenty of scary corners and rooms in he Pittsford Haunted House: the Crypt Keeper's Chamber, the Pittsford Morgue, Doc's Room, the Executioner's Room and the Big Drum.
Some visitors to the haunted house enjoy a ride in what can only be described as a "funbulance", a spacious 1972 Cadillac ambulance that must have been custom-designed by Gomez Addams.
"No one gets lost here," said Tom Hooker, Pittsford fire chief. "Tours consist of six people to a group. We can make special accommodations, too."
The event wraps up Oct. 28-29. Admission is charged.
Follow the funky handpainted road signs, north and sign, along U.S. Route 7 to find your way to the Pittsford Haunted House site or call 802-483-2931 for times and directions.
Vote on this Story by clicking on the Icon