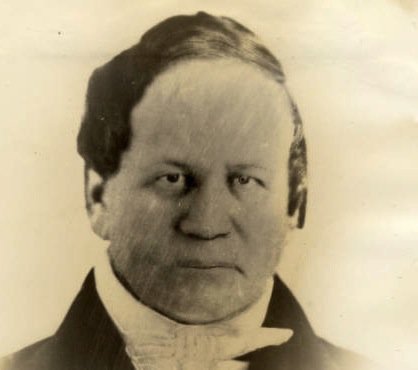 Middlebury — Middlebury College has the distinction of having grown up alongside the United States of America—few American colleges can boast that honor. And among Middlebury's faculty and alumni are some of America's most distinguished names—scholars, authors, educators, activists, and entrepreneurs.
Now Middlebury College is celebrating—and sharing—its special history online via an unique undertaking known as Middlebury History Online.
Many of the college's familiar campus names—Atwater, Brainerd, Chipman, Painter, Storrs, Twilight, and Warner, to name but a few—have fascinating histories as back stories; the new Middlebury History Online site includes these stories, and more, which help flesh out the college's rich and diverse past.
Middlebury History Online was launched last summer, according to Judith Tichenor Fulkerson, class of 1956. And she is credited with first proposing the idea for an online archive in 2005.
The 1956 alumna had a special interest in the idea in that Vermont Gov. Isaac Tichenor, the governor who penned the college's circa-1800 charter, was an ancestor.
Tichenor Fulkerson had told fellow alumni, and college officials. at the time that she hoped to see an online archive of campus history starting with the college's founding 1800—a mere 17 years after the ending of the American Revolution.
Tichenor Fulkerson was well aware of the college's rich history stored in its Special Collections. There must be a way, she proposed, to scan and upload the archived material for veiwing by the college community as well as the interested public. Thus was born Middlebury History Online along with a generous founding donation by Tichenor Fulkerson herself.
The digital archive, which is growing regularly, is overseen by the college's Library and Information Services staff as well as the campus Communications Office staff.
An example of the Middlebury treasures online is Alexander Twilight (1795-1857), the namesake of the college's Twilight Hall.
On the website, you will learn that Twilight was the first African American citizen to earn a degree from a U.S. college or university.
Twilight served as a school teacher in both Vergennes, Vt., and Peru, N.Y. He also was ordained as a Congregational clergyman.
According to the college's main website, the LIS staff are interested in feedback from visitors to the history subsite at: http://middhistory.middlebury.edu/.
"We'd love to know what you think about this digital resource," according to Rebekah Irwin, head of collections and digital initiatives for LIS.
If you have a comment, send a note to Irwin at rirwin@middlebury.edu.
Vote on this Story by clicking on the Icon