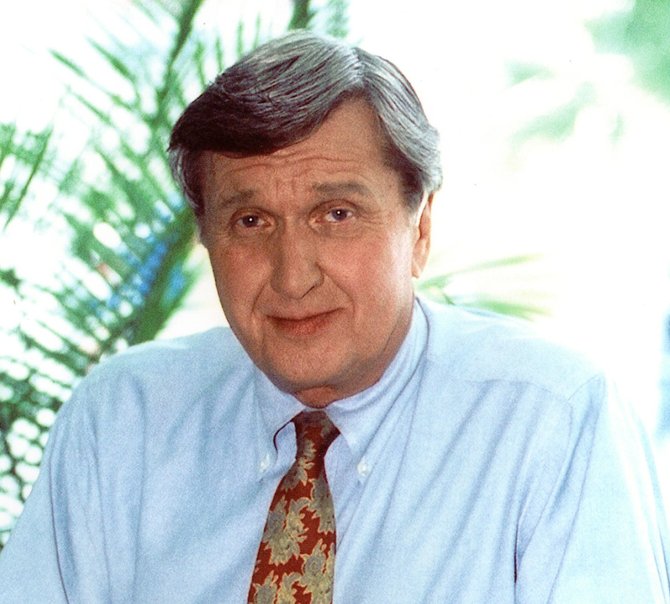 Barre — Thunder Road co-owner and founder Ken Squier received the prestigious Buddy Shuman Award during the 2012 NASCAR NMP Myers Brothers Award Luncheon in Las Vegas, Nev. The award is given to an "individual who has played a key role in the continued growth and success of Cup racing."
"Ken helped bring not only a voice, but also a face, to Cup racing," said Michael Proud, director of marketing for Federal-Mogul who sponsored the award. "During every race there are dozens of drivers out there battling for track position. He was the first to bring those drivers' personalities into the race coverage. That was a huge step that helped make the sport much more accessible for millions of fans."
The owner of Radio Vermont and former CBS broadcaster was the 56th winner of the Buddy Shuman award. The award is in memory of former NASCAR Grand National driver and chief technical inspector Louis Grier "Buddy" Shuman, who passed away in a hotel fire in 1955.
"It is such an honor to receive an award like this," said Squier. "That was really something. I didn't expect it."
Squier is a popular figure in the motor racing world. He is well know for deeming the Daytona 500 "The Great American Race", and has played a key role in many motorsports innovations such as the in-car camera, as well as convincing CBS to cover the Daytona 500 beginning in 1979.
The track Squier built at age 21, Thunder Road, now enters its 52nd year of operation. Squier was also the co-founder of the Motor Racing Network, which is now entering it's 34th.
Vote on this Story by clicking on the Icon