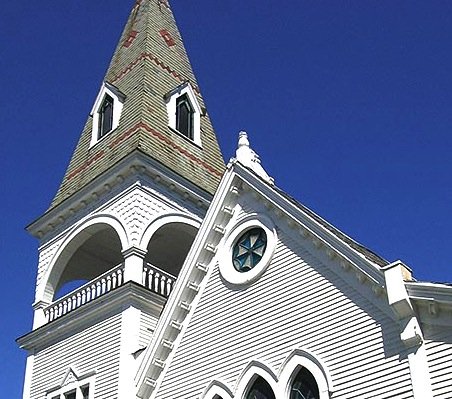 Poultney — The Welsh Presbyterian Church of Poultney, and the Poultney Area St. David's Society, are cosponsoring the upcoming Dec. 16, at 2 p.m., charity event "Carol Sing—Canu Carolau".
Hebron, N.Y., resident Sally Giambatista will join Ann Bryan of Llanidloes of Wales, U.K., and Mary Ellen Millett of Rutland for its Christmas-Nadolig season hymn sing. Sally will guide the congregational sing by announcing the hymns.
The talent, knowledge and music devotion by these women will highlight this charity event's Christian seasonal music.
Giambatista, a deep-rooted Slate Valley native, grew up singing in local churches. It has been a part of her life ever since. In her high school and college days she sang with the South Granville Congregational Church choir.
After graduation, she began joining local area chorus groups and singing at weddings and funerals. Presently, she enjoys singing with a Folk Club in Belmont, Vt.

Bryan, of Llanidloes, a small town in Wales will provide special organ music offerings. She has been the church organist at St. Idloes Parish Church in the U.K. for the past 57 years.
Millett of Rutland will be the vent's organist. She is occasional Sunday organist at Poultney Welsh Presbyterian Church and other area churches and events. She has a Master's Degree from Castleton State College and has done post graduate work at the University of Connecticut and Colorado College.

A tea, or te bach in Welsh, will be held following the sing downstairs in St. David's Hall, the fellowship hall of the Welsh Presbyterian Church. The church is located on Grove Street, Route 30, in Poultney. A free will offering will be taken at the door.
Vote on this Story by clicking on the Icon