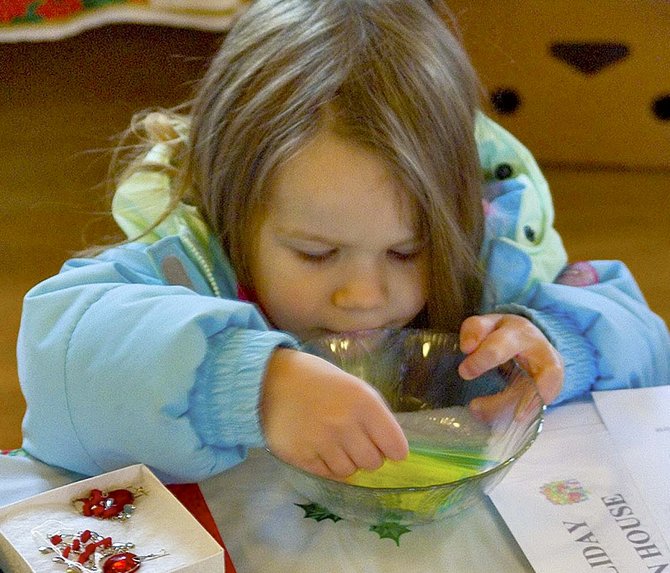 Bridport — Most teachers would agree that learning should start early in life and it should be fun. Well, that's the enlightened approach that teachers, staff, parents and other volunteers at the Bridport Central School are taking with its interesting selection of some pretty nifty after-school clubs for students.
During the fall semester, Bridport Central School students, ranging in age from preschooler through sixth graders, get to choose what interests them. The youngsters have a wide variety of choices when it came to participating in a school club, according to Bridport's Lauralee Curavoo.
"Over 79 percent of the student population participated in one or more clubs, filling 121 slots in 15 different clubs, " Curavoo said. "Clubs were hosted by many parents, community members, Middlebury College students, MAHA junior coaches, school teachers and staff."
Curavoo noted that students had opportunities to participate in soccer, sewing, juggling, ice skating, healthy eating activities, games, and crafts clubs—to name a few.
Judging by similar local school club efforts, Bridport comes out on the top as being the most creative and diverse in its approach to involve the entire community.
But if it weren't for community participants, including parents—and a few taxpayer-funded helpers—a lot of the learning stimulated by these after-school clubs wouldn't happen.
"Some hosts volunteer their time while others choose to be paid through a federal health grant called the Early Periodic Screening, Diagnostic and Treatment Grant which is written by our school nurse," according to Curavoo.
Bridport's Principal Kathleen Kilbourne is proud of what her school, and the greater community, have accomplished through the clubs.
"These after school clubs provide an opportunity for our children to explore interests that have a real life connection to the learning we do at school daily. They are able to see new learning from another adult's lens; to share the joys, passions and talents of the volunteers, and become more well rounded as they experience new areas that may very well develop into lifelong hobbies or talents," said Kilbourne.
(Continued on Next Page)
Prev Next
Vote on this Story by clicking on the Icon