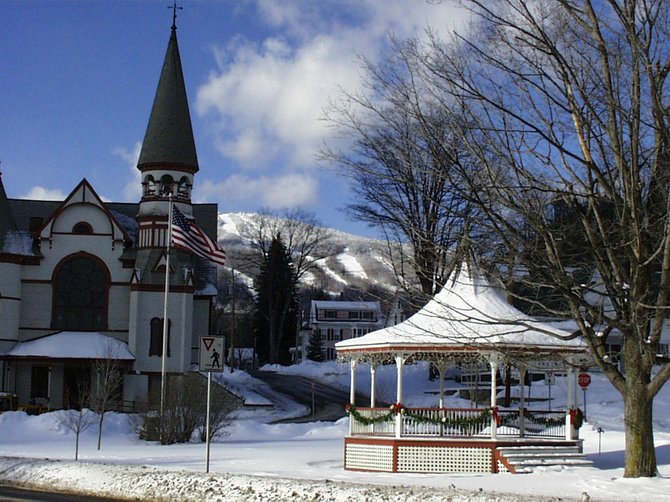 Ludlow — Members of the Ludlow Streetscapes 2013 Winter Carnival committee announced that the Lovin' Ludlow Winter Carnival will begin Feb. 7 and run through Feb. 10 with many events scheduled each day.

"We really spent some time after last year's Carnival reviewing the success of each event and discussing the positive effect each one brings to the community," said Liz Crowley, event chairwoman, who has spearheaded the annual carnival for the past three years. "We try to provide events that appeal to all age groups in our community as well as appeal to visitors and second home owners too."
Here are the events that are ongoing throughout the Winter Carnival, Thursday Feb. 7-Sunday Feb 10:.

•Children's Poetry Walk along Main Street between Elm and Pond Streets and experience why kids "Love Ludlow" in business windows in the heart of the village.

Visit the Chamber's Website to find participating retailers in the Lovin' Ludlow Scavenger Hunt with daily prize drawings at the Chamber office at 4 p.m.

•Many businesses and homes will be participating in the Snow Sculpture contest. Visit www.yourplaceinvermont.com to see all participating locations.

•Chowda Challenge: Samples will be available for tasting at Dorsey Park after the parade and before the bonfire. Do you have a fantastic recipe? Contact Gregg at Blue Sky www.strore1@blueskyvt.com or Patty at the Book Nook at www.thebooknookvt@hotmail.com and enter your Chowda for a chance to win.
"There are so many events this year we are absolutely preparing for the best Winter Carnival yet," said Crowley. "All the local businesses have a chance to participate and provide some great interaction with the community. Whether hosting an event or contributing to the Chowda Challenge, the Winter Carnival gets everybody involved and excited to be here Lovin' Ludlow."
The Winter Carnival has become a favorite since it began in 1978.
Local trivia has Ken Tofferi at the Totem Pole winning the Snow Sculpture in those early years of 1978 and 1979. There have been many different groups responsible for the Winter Carnival in Ludlow over the years but Ludlow Streetscapes has been the driving force behind the Carnival for the past two years.

All proceeds benefit Ludlow Streetscapes and the Fourth of July Fireworks.

For vendor details, contact Crowleyay 228-2126 or @ lizcrowley@me.com or Julie Holmberg Bowyer at julie@bowyermarketing.com.
Vote on this Story by clicking on the Icon