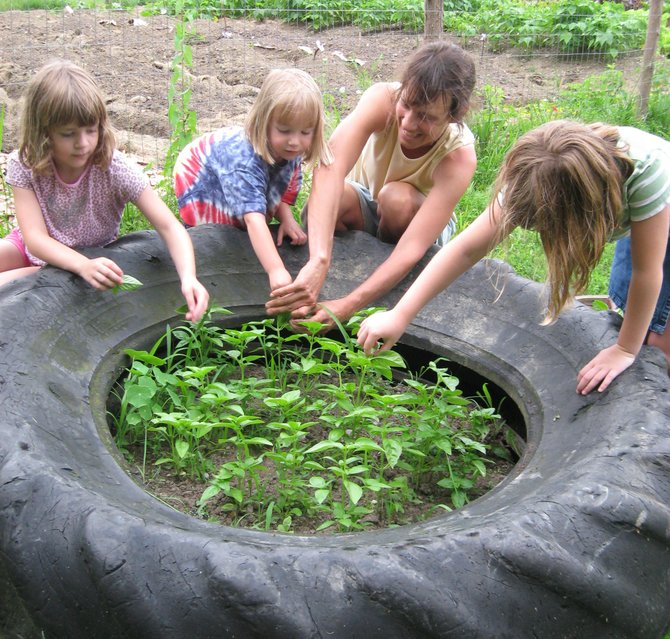 Vergennes — The Addison County Relocalization Network's third-annual Stone Soup Summit on April 3 at Vergennes Union High School. The ACORN Network Stone Soup took place at Mt. Abe Union High School in 2010, Middlebury Union High School in 2011, and will visit the final district of Addison County in 2012.

The conference is named for the proverbial meal created entirely through the generosity and diverse resources of a single community.

ACORN's goal is to bring together stakeholders in the county to share ideas and inspiration with others working on similar Farm-to-school projects.

Annie Henderson of Otter Creek Farm in Panton, will be leading a discussion group for farmers at Stone Soup. She is interested in Farm-to-school "as a farmer, consumer and a parent." Through farm-to-school programs, she says, "small local farms especially benefit rural areas, keeping the land 'green,' while schools provide nutrition education and encourage students to try new 'real foods.'"
Farm-to-school is the national movement to connect classrooms, cafeterias, and communities in order to improve school nutrition and foster students' abilities to make food choices that are good for their bodies, the environment, and their communities.
Farm-to-school touches nearly everyone in Addison County in some way: from parents who care about what their kids are eating for lunch, to farmers looking to sell locally at a fair price, to healthcare professionals who address childhood weight issues, to the students themselves.
Jonathan Corcoran, ACORN president, said, "Farm-to-school is a community vision for healthy schools. It includes everyone: each of us has a special ingredient, a unique perspective or an experience to add to the Stone Soup we are creating together, to the farm-to-school conversation we're growing in Addison County."
For the first time this year, Stone Soup participants will meet in affinity groups to discuss problems and solutions relevant to their own roles in Farm-to-school efforts.

(Continued on Next Page)
Prev Next
Vote on this Story by clicking on the Icon