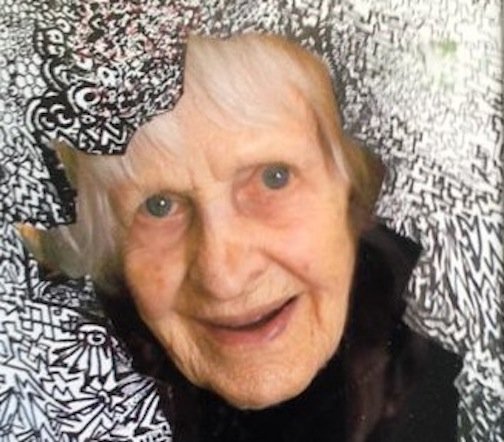 Middlebury — The area's most beloved artist, Prindle Wissler, died last year at the age of 99. To celebrate her 100th birthday, Town Hall Theater in downtown Middlebury has planned two community events.
The Jackson Gallery will host an exhibit of Wissler's work, spanning several decades of creation. It's called the "No Apologies" restrospective because of a characteristic statement from the artist:
"Whenever I set down to do something I make a mess," the artist said. "I make no apologies because what I'm doing is learning. I value the humanity of imperfection. I don't have the time, inclination or ability to be perfect. I'd rather do my creations with excitement, enthusiasm, and spirit."
After graduating from Skidmore and Columbia with degrees in an art, Wissler settled on Weybridge Street with husband Ben, who taught physics at Middlebury College for 40 years. She raised a family and produced decade after decade of extraordinary images.

The opening reception for The "No Apologies" retrospective is Friday, March 23, from 5-7 p,m.

The event is open to the entire community and is free of charge.

A second event complements the gallery exhibit.

On Wissler's 100th birthday, April 18, the theater will throw The Prindle Wissler 100th Birthday Hoopla ("hoopla" was one of Wissler's favorite words.)

This free event will celebrate her life and work with a birthday cake, hors d'oeuvres and a cash bar.

Artwork will be on display, and some of the proceeds will benefit the visual arts program at Mary Hogan School. The event runs from 4:30–7 p.m.
Vote on this Story by clicking on the Icon