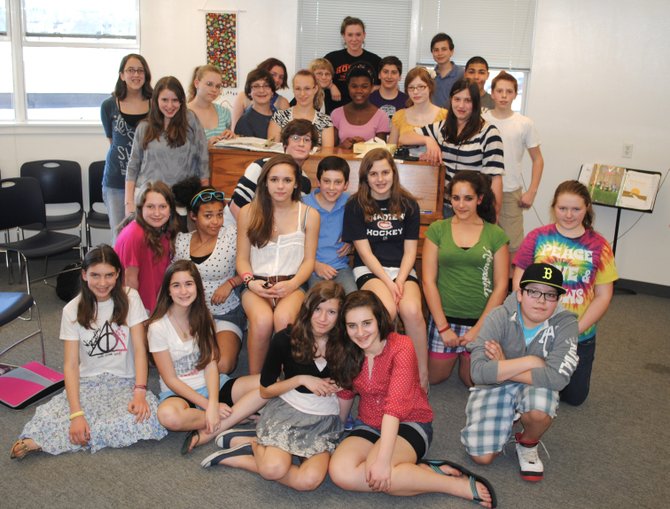 Middlebury — Students and teachers at Middlebury Union Middle School (MUMS) are cooperating in a unique multidisciplinary arts venture that spans the school's drama, music and language arts programs. It also involves students performing in a unique, professional-level showcase–Middlebury's Town Hall Theater.
According to Debbie Malmros, MUMS drama director, the school's Drama Club is gearing up for the production of "Charlie and the Chocolate Factory", an entertaining musical based on the 1964 children's book by British author Roald Dahl.
The stage version of the book first appeared in the 1980s, plus two popular film versions have been released since the 1970s.
MUMS will stage its production at the Town Hall Theater in downtown Middlebury.
"We're very supportive of involving our students in the arts; that's why we showcased our first production at the Town Hall Theater last year," said Patrick Reen, MUMS acting principal. "Douglas Anderson and the crew at the theater have been very encouraging and helpful to us. It is a unique relationship that spans the local professional stage and school communities. This is a special experience that our students will always cherish."
According to Malmros, "We have 35 students involved in the dramatic production with 10 students involved with the music. So, from performing to costumes, to props, to backstage, and music, it's been a real team effort across the school."
Malmros said Latin language teacher Christie Heagy is involved in costuming, while music instructor Catherine Ott will direct the student orchestra. Charlie Buckles is the stage manager.
"Rehearsals began in October and the students have been sticking with it faithfully," Malmros said.
The MUMS version of "Charlie.." is more than just your run-of-the-mill school show. Students have been under expert dramatic direction since Malmros arrived at MUMS; she brings an impressive acting resume to the middle school campus. In fact, this drama director is a treasure any school would love to have on staff.
(Continued on Next Page)
Prev Next
Vote on this Story by clicking on the Icon