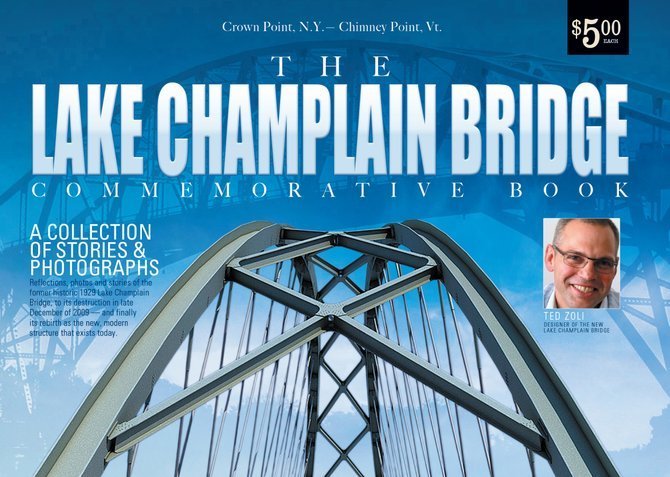 Middlebury — The Lake Champlain Bridge Commemorative Book, published by New Market Press and Denton Publications, earned top honors at the recent Independent Free Papers Association and Southeastern Advertising Publishers Association award ceremonies held in New Orleans, La.
The book, which details the history of the Lake Champlain Bridge from 1929 until its demolition and the construction of the new bridge, won for best editorial and advertising content.
"We're very proud of this publication," said Ed Coats, publisher of New Market Press in Vermont. "We continue to receive compliments and orders for this book which documents the fall and rise of a powerful, regional icon through words and images."
According to Mark Brady, sales director, the publication "had a tremendous impact on the community's appreciation for the fascinating history of old bridge and the promise of the new span."
Louis Varricchio, managing editor of the Addison Eagle and Green Mountain Outlook, and a contributing writer to the Bridge publication, said, "The biggest compliment paid to us for this publication is the fact that several community public libraries in Vermont acquired the Bridge book for their circulation patrons as well as to make it a part of their Vermont history collections."
The publication received other editorial and advertising awards earlier in the year.
Vote on this Story by clicking on the Icon