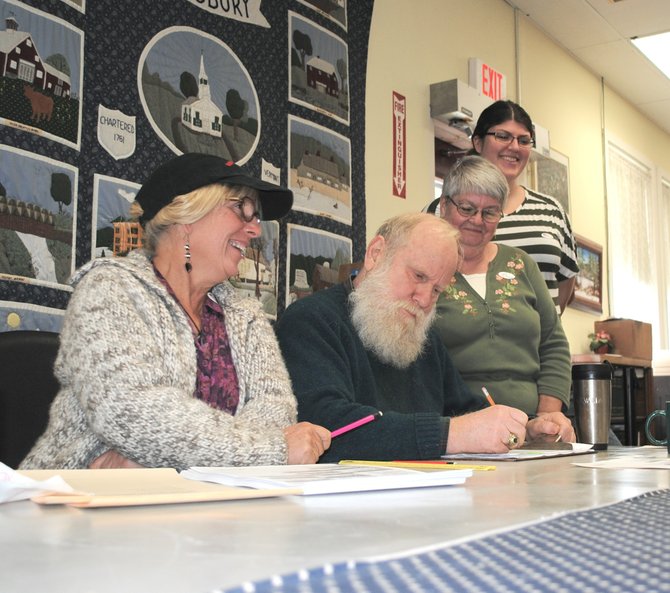 Middlebury — Republicans not only took a drubbing in Vermont, but nationwide Nov. 6. As the nation shifted even more to the left than it did in 2008, Vermont moved closer to becoming a monolithic, one-party state. Apparently, Vermonters have no problems with reelecting incumbents—as long as they are Democrats.
Gov. Peter Shumlin (D) won over 70 percent of the state with GOP Randy Brock (R) losing the battle over Vermont's rising debt and "pie-in-the-sky" alternative energy emphasis.
U.S Rep. Peter Welch (D) defeated the Republican's invisible congressional candidate, Mark Donka. Welch has been a strong supporter of more taxpayer subsidies for Vermont's diminishing family farms through reauthorization of the U.S. Farm Bill. This fact resonated strongly in the state which is losing dairy farms at a rapid rate.
U.S. Sen. Bernie Sanders, a self-proclaimed independent, looked just like a Democrat when he defeated challenger John MacGovern, another near-invisible Republican. MacGovern ran a campaign with virtually no war chest.
In local state legislative races in Addison County, Democrats on the ballot were either reelected or newly elected.
Elsewhere, Republicans clung to the U.S. House of Representatives but lost three seats in the U.S. Senate, notably in Massachusetts.
Vote on this Story by clicking on the Icon