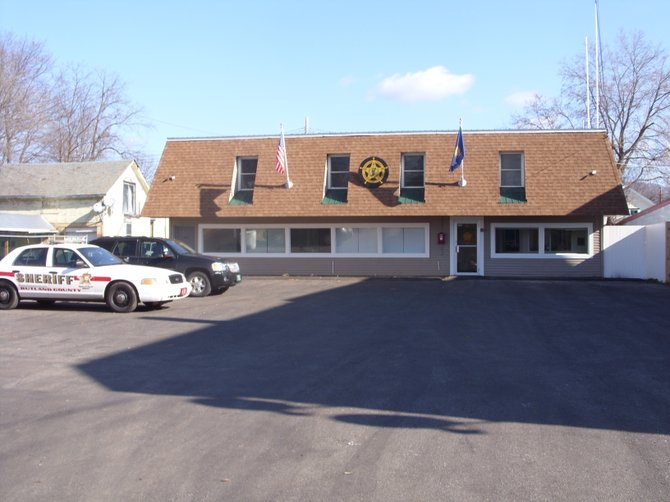 Rutland — Rewards belong to those who are patient—and the big rewards went to the Rutland County Sheriff's Department for waiting for its new headquaters to open. The county law enforcement agency's new home—a large, renovated electronics repair shop—opened Nov, 9 at 88 Grove St.
Until l;ast Friday, the office had been located at a crowded site at 108 Wales St.
Public tours of the new site were offered during last week's open house event.
A ribbon-cutting cermont was also held with local VIPs, the sheriff's staff, city aldermen, and Chamber of Commerce officials in attendance.
The new sheriff's office is a former commercial site with 4,800-square-feet of office space.
The building was renovated during the summer months while Rutland Sheriff Stephen Benard has working out of the site for at least a month.
Benard said he is pleased with the new space and believes it will help enhance sheriff services to residents of Rutland County.
"The Rutland County Sheriff's Office provides part-time and full-time law enforcement to the citizens of Rutland County," according to Benard. "The department has contracts with several of the county's towns to provide police services. The office investigates crimes and incidents of all natures."
The sheriff's department is also involved with local traffic escorts and traffic control. During the post-9/11 era, security has become a bigger priority for the agency.
Vote on this Story by clicking on the Icon