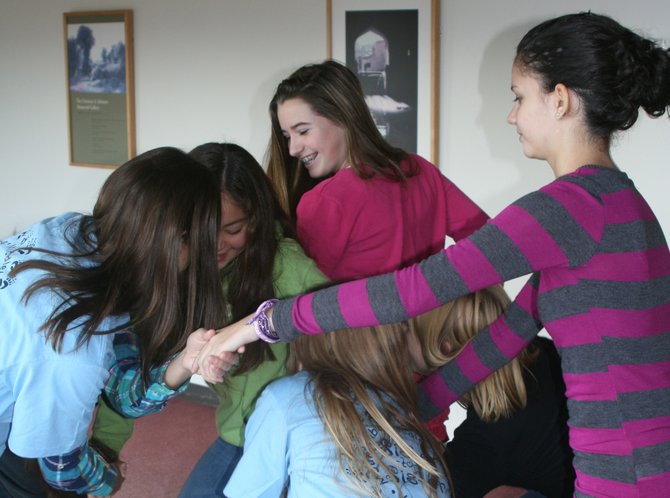 Middlebury — Vermont's "Sister-to-Sister" program will hold its annual middle-school girls summit Nov. 17, from 9:30 a.m. to 4 p.m, at Middlebury College's Mahaney Center for the Arts. "Sister-to-Sister" brings together middle school girls from Bristol, Middlebury and Vergennes with young women from Middlebury College.
The day-long event will encourage girls to reach outside of classroom life by encouraging pursuits in art, music, dancing, yoga, and writing.
Sister-to-Sister fosters meaningful discussions for seventh and eight grade girls about female body image, relationships, and identity.
"Sister-to-Sister allowed me to get involved in the Middlebury community by connecting me with fellow students, faculty and staff members, volunteers and most importantly, middle school girls," said Grace Giles, a Middlebury College alumna. "Every generation represented in our sisterhood is experiencing the environment we live in through a different lens. When we communicate our perspectives, our lives become so much richer."
Today, Giles takes an active leadership role with Sister-to-Sister as a role model for young girls.
Created by the American Association of University Women, Sister-to-Sister's mission is to provide positive outlets for middle school girls.
Locally, the program is supported by nearly 100 volunteers and financial sponsors including Chellis House, Middlebury College's Women's Resource Center, the college's Center for Education in Action, Neat Repeats, and the National Bank of Middlebury.
For details about the event and how to attend, call Karin Hanta of Middlebury College at 443-5937.
Vote on this Story by clicking on the Icon