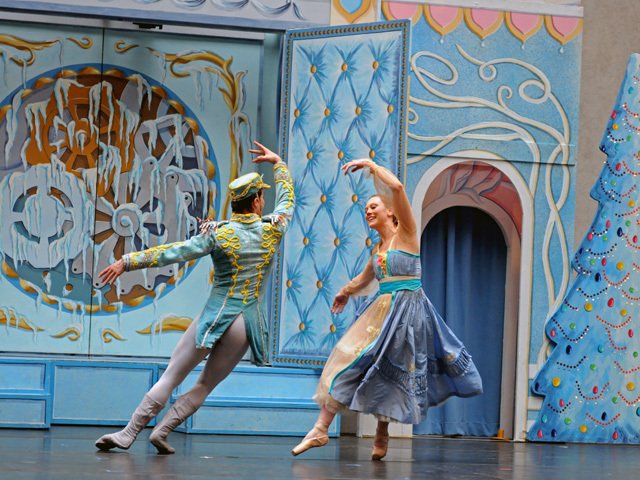 Rutland — New York Theatre Ballet will presents "The Nutcracker", an enchanting holiday ballet, Friday, Nov. 30, at 7 p.m. This holiday ballet tradition is ideal for children and adults alike, with clever choreography sophisticated enough for parents.
This classic retelling of the Nutcracker begins on Christmas Eve with toymaker Drosselmeyer's arrival carrying an endearing nutcracker doll, and includes a lively mouse queen with a 18-foot-tail, a journey through the Land of Snow and, of course, a sweet romance between a young woman and her nutcracker prince. From clockwork imps to a luminous owl that flies above the audience, mice dressed in polka dots and dancers dancing with huge chopsticks, this timeless re-imagined classic bursts with energy and excitement.
The Nutcracker is set in Art Nouveau style circa 1907 featuring innovative choreography by long-time NYTB choreographer, Keith Michael, set design by Gillian Bradshaw-Smith, and costumes by Resident Costume Designer of the Metropolitan Opera, Sylvia Nolan.
Tickets ($18.50 for students and $28.50 for adults) are available online at ParamountLive.org and at the Paramount Theatre Box Office located in downtown Rutland. Charge by phone orders can be placed by calling (802) 775-0903.
Vote on this Story by clicking on the Icon