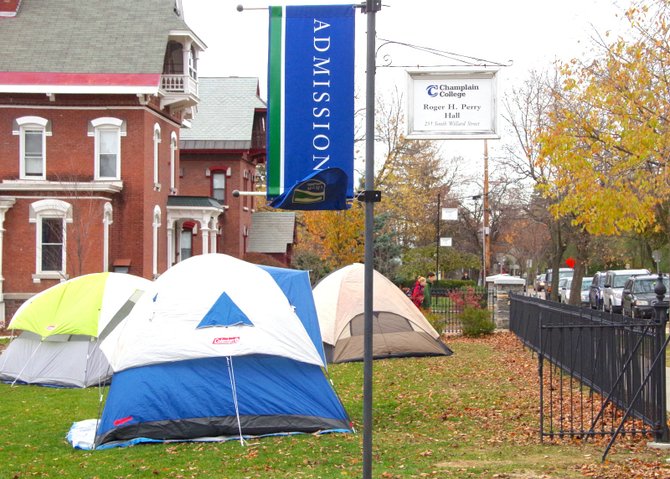 Burlington — This week student housing at Champlain College reverted not to comfy residence halls, but instead, to tents. The college's Center for Service & Civic Engagement held its annual Tent City this week. Faculty and staff also joined the students in the tents.
Students gave up their cell phones, laptops, and warm beds to highlight the struggles of homeless families and individuals in the wider community.
Students, faculty and staff slept in tents on Perry Lawn in the center of campus. Participants gave up all technology, showered in the gym locker rooms, and used public resources. Each evening they were provided with a typical "soup kitchen" dinner menu,.
Tent City is part of National Hunger and Homeless Awareness Week.
Vote on this Story by clicking on the Icon