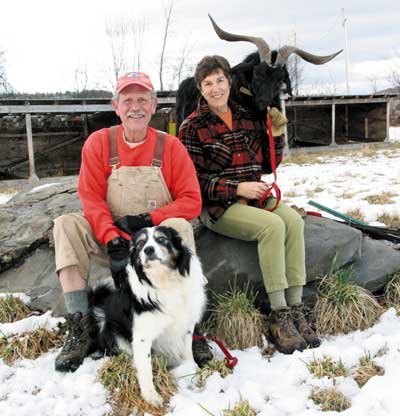 Montpelier — Shirley Richardson and Jan Westervelt founded Vermont Chevon with a two-fold mission: to add value to the dairy goat industry in Vermont and to educate consumers, chefs and retailers about goat as a healthy and flavorful meat option.

After months of planning, the pair launched a symposium at the Vermont College of Fine Arts in Montpelier.

The symposium, titled "No Kid Left Behind," brought together a broad cross section of representatives from Vermont's food industry including dairy goat and meat-goat farmers, processors, distributors, chefs, state, federal and economic-development-agency employees and marketers.
"We want the key players involved in the dairy-goat industry to understand that it is in each of their best interests to work together to put in place the structure to grow the state's meat-goat industry," Richardson said.

Here is the challenge with Vermont's dairy-goat business from Vermont Chevon's perspective—every year, about 80 percent of Vermont's annual crop of kids is sold as a commodity product at birth or raised through the fall and sold at 50 to 70 pounds. This amounts to almost to some 6,800 male and female kids.

Richardson said the question that Vermont Chevon must pose to the wider industry is—can kids become a more valuable part of the dairy-goat economy as value-added meat? "For various reasons, right now the answer is no, but it does not have to be," she said.

Vote on this Story by clicking on the Icon