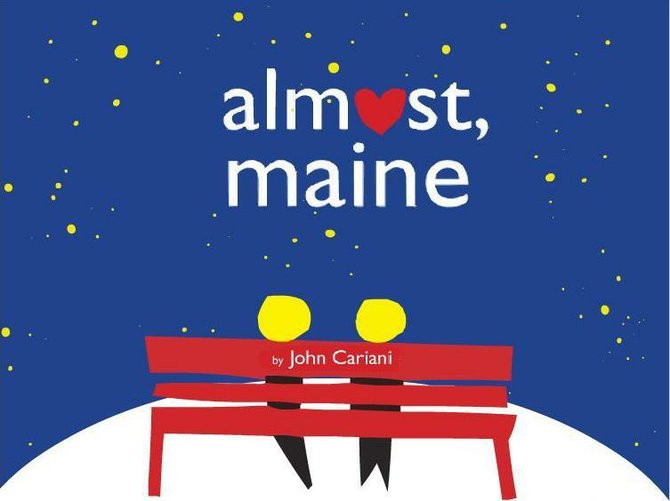 Rutland — Mount Saint Joseph Academy's Shoestring Theater Company will presents John Cariani's play, "Almost, Maine", Friday, Nov. 30 at 7:30 p.m., and Saturday, Dec. 1 at 2 p.m. and 7:30 p.m.
The play presents eight different short stories all happening on a cold, clear winter night, when the Northern Lights are out, way up in the middle of nowhere in Maine. The characters in each scene all live in the same small township, are regular, ordinary folks who are struggling in various ways to find themselves in the world and maybe a person to share it with. They all know each other and together form a composite community of "real people who are truly and honestly dealing with the toughest thing there is to deal with in life: love."
Tickets are $6 for adults and $3 for seniors, students and kids. Refreshments will be served after each show.
For more information, call 775-0151.
Vote on this Story by clicking on the Icon