It's time for the Critter Community Holiday Card, a holiday tradition for 33 years. You can participate by making a donation to the Rutland County Humane Society (RCHS) and providing us with the exact name you want on the card. It can be your name or your pet's name or in memory of a loved one, person or pet. On Dec. 24, look for the Critter Community Holiday Card in the Rutland Herald, wishing Happy Holidays to the Community. Submissions are due to RCHS by Dec. 12. If you have any questions please visit our website at www.rchsvt.org or contact the RCHS Business Office at 483-9171.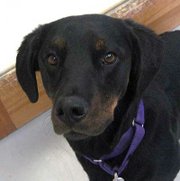 SHORT STUFF
Four year old. Neutered Male. Black & Tan American Shelter Dog.
I am a bundle of contradictions. from my big hound head on my stubby, short legs to my sweet, cuddly crate-trained house manners combined with my outdoor self that chases, hunts, and defends my property. My owners loved me and took me to a variety of training classes so they could control my wild side. I have been called a food-motivated, smart, trainable, dog and I've learned a lot of commands. I like to play with people and fetch really well.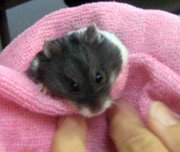 DANA
Adult. Male. Dwarf Hamster.
I arrived on Aug. 29 with two other friends who have since been adopted. My previous owner was allergic to me so here I am waiting for my new family. I am sure to keep you entertained day after day and with daily socialization I will be a snuggle bug. If you have never had a hamster as a pet please take the time to read about our wants and needs—the shelter is a nice place to visit but I don't want to be returned.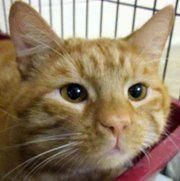 MARIO
Two year old. Neutered Male. Domestic Short Hair Orange Tiger.
(Continued on Next Page)
Prev Next
Vote on this Story by clicking on the Icon