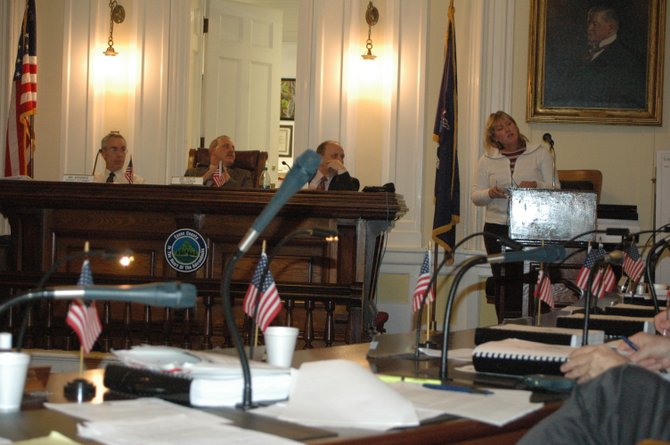 Elizabethtown — Members of the community got their chance to address the Essex County Board of Supervisors Monday, Nov. 26, with many asking members to reconsider the proposed three-year budgeting plan.
"Over a three-year period that plan, if left alone, would equate to a 67-percent tax increase over those three years," Ticonderoga Town Councilman Jeff Cook said. "Count that out for the multi-million-dollar homes and you wonder what would happen with those."
Cook also said that he felt any payroll cuts needed to be made for non-union employees, not just by looking at union employees.
"We need to start thinking about everybody, not just the union," he said. "There are places to be cut and there can be cuts. There are things that are not mandated."
"I understand that some of our taxes are the lowest in the state and I am grateful for that, but couple them with school taxes that are some of the highest in the county and we are paying a lot," Harold Akey of Jay said. "The fiscal crisis that Essex County and the nation is in, we have to look at those payrolls and potential cuts."
"In my extended family, I have someone that lost his home because he could not pay the taxes and the mortgage," Diane Kirby of Wilmington said. "I do not know what the answers are, but these are families that are losing their homes. You can't put another 26 percent on the backs of these people. We need people to stay and live here in this area. How can we do this, but we cannot raise taxes."
Kirby also placed blame on the state for making a fiscally strapped tax base pay for unfunded mandates.
"I don't understand why the state does this to a county that is as poor as this one is," Kirby said.
(Continued on Next Page)
Prev Next
Vote on this Story by clicking on the Icon