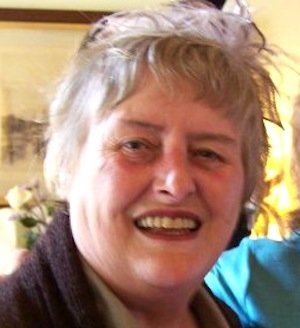 Poultney — The Welsh Presbyterian Church on Grove Street (Route 30) in Poultney, along with the Poultney Area St. David's Society, will co-host a Christmas Carol Sing and Tea (Canu Carolau and Te Bach), Sunday, Dec. 16, at 2 p.m.
A non-denominational event, the congregational music will be sung in the English language. Christmas hymns will be selections from "The Celebration Hymnal, Songs and Hymns for Worship", the hymnal in use in the Welsh Church for its Sunday services.
Mary Ellen Millett of Rutland will be the special guest organist.

Mary is occasional Sunday organist at Poultney Welsh Presbyterian Church and other area churches and events. Mary began playing the piano in Sunday School at age eight and has been playing or singing in churches ever since. She is a graduate of the University of Michigan, has a Master's degree from Castleton State College and has done post graduate work at the University of Connecticut and Colorado College.

In addition to music, Mary also enjoys painting historic buildings, needlepoint and other art genres and spending time with family and friends.
Ann Bryan, a native of Llanidloes, a small town in Wales will provide special organ music offerings. Ann has been the church organist at St. Idloes Parish Church for the past 57 years. Ann plays the organ for the Sunday services and any special events in the church, such as weddings, funerals and services of dedication. Ann also devotes her time to fundraising and uses her organ playing to help her do this. Ann has completed an annual organ playing marathon for over thirty years and has subsequently raised much much needed funds for charities.

In her spare time Ann also enjoys knitting and spending time with her family and friends. Ann is visiting family in New England for the holiday season and is pleased to participate in this holiday season community event.
Vote on this Story by clicking on the Icon