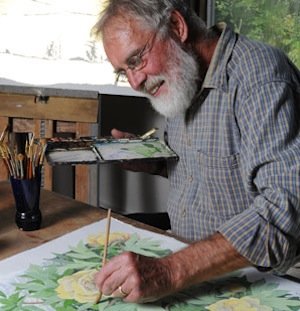 Windsor — A mutual respect for the natural world has brought together world-renowned artist Gary Milek and one of the nation's oldest continually operating humane societies.
Daily, from Dec. 3-16, a selection of paintings by Milek will be shown at Cider Hill Gardens and Gallery in Windsor to benefit Lucy Mackenzie Humane Society, and to celebrate the beauty of the living world around us.
A world-renowned painter, Milek studied art at Syracuse University, Boston Museum Art School, and the Rijks Museum in Amsterdam.
Milek's respect for nature led him to choose Lucy Mackenzie Humane Society as the benefactor of 20 percent of the proceeds from the sales of select paintings shown in the December show.
On Dec. 8, from 11-3, Milek and his wife Sarah invite visitors and their dogs for a Dog's Day Out to view the show and enjoy dog biscuits and cider at the gallery.
Cider Hill Gardens and Gallery is located at 1747 Hunt Rd. in Windsor.
Vote on this Story by clicking on the Icon