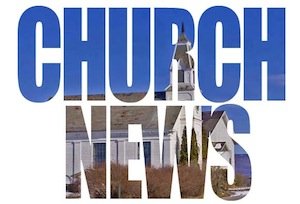 Cornwall — As more holiday shoppers look to align their choice of gifts with the spirit of the season, the Mission Committee of the Cornwall Congregational Church is staging its second annual Alternative Market, where gift givers can support a variety of causes.
The market will run from 10 a.m. to 1 p.m. on Saturday, Dec. 1, at the Cornwall Congregational Church on Route 30 in the Cornwall town center.
Groups with a specific focus on Addison County that will take part include Meals on Wheels, Habitat for Humanity and Community Meals of Middlebury.
Two other groups, with local connections but a global mission, will be represented, too: Nomadicare, which delivers health services to rural Mongolians under the leadership of Middlebury resident Sas Carey; and Aman Children's Home, which offers shelter to homeless children in Ethiopia and Kenya, the homelands of the project's founders, Middlebury College students Brook Mengesha and Evelyn Rotich.
Shoppers will be able to support the Heifer Project, which operates on multiple continents.
For more information about the Alternative Market, call 343-0995 or 462-2012.
Vote on this Story by clicking on the Icon