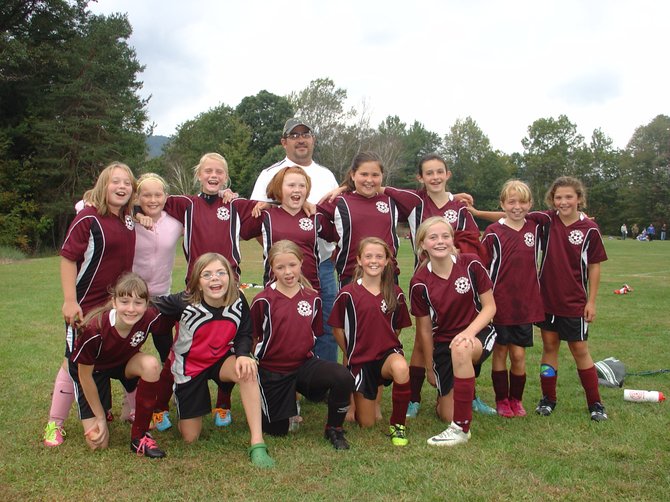 Proctor — Congratulations to the Proctor Elementary School fifth and sixth grade girls soccer team. The dynamic team has been on a victory roll since the start of the season.
PES's latest win was a game against Barstow last week.
Pictured are (front row): Lillian Lang, Elizabeth Baccei, Amanda Gates, Emerson Pomeroy, Carly Flanders, (second row) Rileigh McKeighan, Amanda Reynolds, Madelyn Flanders, Catherine Dufresne, Emelia Tooley, Hannah Anderson, Allison Almond, Liana Hall. Rear: Coach John Anderson.
Vote on this Story by clicking on the Icon