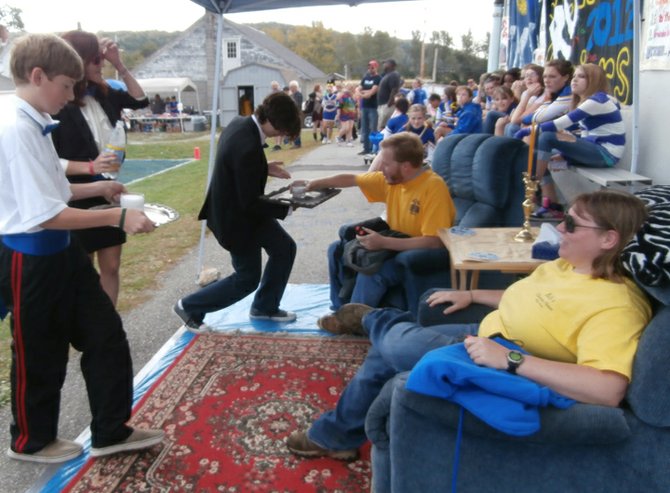 Poultney — Poultney High School raffle winners enjoyed the life of ease while being served aboard Lazyboy brand recliners at last week's home football game.
The raffle ticket winners, Poultney residents Kaitlin Cioffi and Jason Grote, were served by PHS students Jack Sawyer and Austin Bach. The waitress was student Kate LaRose.
The community wide raffle effort, with PHS students selling tickets to hundreds of town residents, helped raise funds for an upcoming student trip to Spain.
Vote on this Story by clicking on the Icon