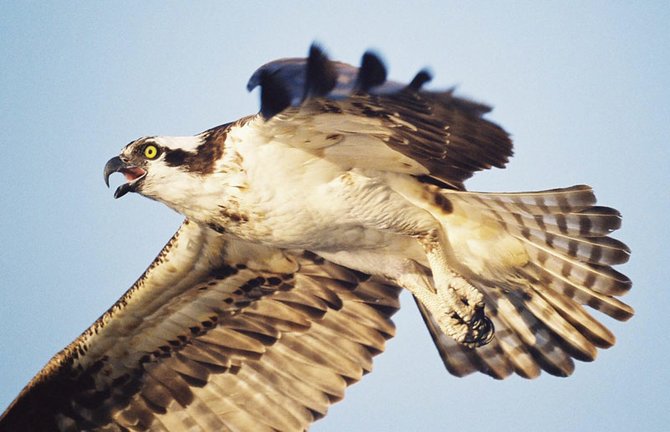 Rutland — For those who knew her, Meeri Zetterstrom (1921-2010), known to her friends as Grandma Osprey, will long be remembered for being both passionate about protecting Vermont's environment and its endangered osprey population.
Zetterstrom, a native of Finland, died in 2010. She and her husband Kurt lived in a cabin along Lake Arrowhead. From the 1960s until her death, she was credited with spearheading the movement to restore osprey in Vermont as well as on beloved Lake Arrowhead.
The work of this environmentalist paid off when, in 2005, the osprey was removed from the state's endangered species list.
Shortly after her death in 2010, officials at the former CVPS—which was merged with Green Mountain Power last year—created the Zetterstrom Environmental Award as a way to both honor the late nature advocate and recognize other Vermonters, or organizations and businesses, for their achievements in protecting the state's natural environment.
The award, now officially under GMP's imprimatur, includes a $2,500 donation to the winner's choice of environmental cause.
"The award highlights the ongoing efforts of some of Vermont's most forward-thinking environmentalists," said GMP President and CEO Mary Powell. "We will continue to solicit nominations and honor a special Vermonter each year to highlight Meeri's legacy as part of our ongoing commitment to Vermont's air, land and water."
According to GMP Vice President Steve Costello, who knew Zetterstrom and worked with her in saving the osprey on Lake Arrowhead and elsewhere, the annual award sets a high standard that she would have approved.
"Meeri had an innate ability to connect people with nature and explain the importance of conservation and wildlife preservation," Costello said. "She inspired me personally and helped start and lead a statewide conversation that led directly to the preservation and recovery of ospreys, and ultimately their removal from Vermont's endangered species list."
(Continued on Next Page)
Prev Next
Vote on this Story by clicking on the Icon