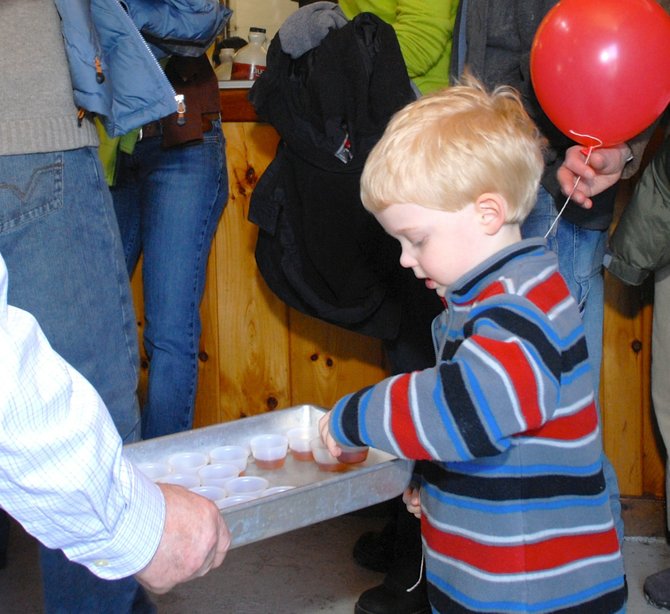 Ferrisburgh — On the weekends of March 16-17 and March 23-24, Dakin Farm will host its annual Spring Surgar-on-Snow Maple Event at the business' Ferrisburgh and South Burlington locations.
The twin events will celebrate the arrival of spring sugaring and the year's newest crop of pure maple syrup.
Guests will have the chance to indulge in delicious maple treats and activities, including:
Free samples of maple syrup, ham, bacon, cheese and more.
Free balloons, boiling demonstrations by noted maple experts, and an all you can eat pancake breakfast with buttermilk pancakes, bacon and sausage, are part of the event.
Live music with Banjo Dan and Willy/Bob Degree and the Bluegrass Storm.
Times and activities are posted on the Dakin Farms website: www.dakinfarm.com/2013-Sugar-On-Snow.dlp.
Vote on this Story by clicking on the Icon