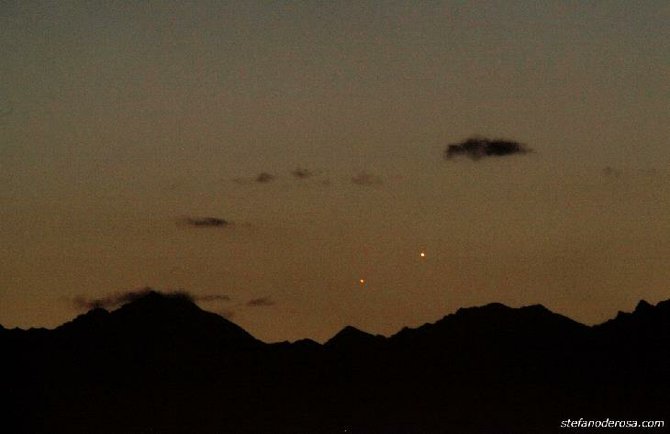 Middlebury — The planet Mercury is emerging from the glare of the Sun for a beautiful two-week apparition above Vermont during February.
The show begins about a half hour after sunset. Scan the western horizon; if the sky is clear, Mercury should pop out of the twilight, a bright pink pinprick of light.
On Feb. 9, a second planet was there, too. Glowing faintly red, Mars was barely a degree from Mercury to form a 'double-planet' spectacular.
From Feb. 11-21, Mercury the "pink planet" will be visible to Vermonters (weather permitting) for as much as an hour after sunset.
On Feb. 11 a slender crescent Moon will appear straight above Mercury, providing guidance for novice sky watchers.
Vote on this Story by clicking on the Icon