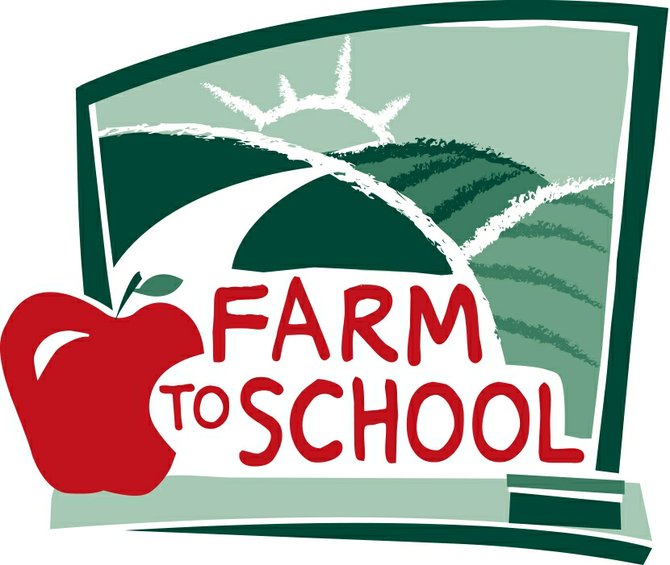 Pittsford — The Vermont Agency of Agriculture, in partnership with the Vermont Farm to School Network, recently announced that the Lothrop Elementary School in Pittsford is the recipient of a2013 Farm to School grant.
The school was awarded a planning grant at a special ceremony at the Statehouse cafeteria last week.

The Vermont Farm to School grant program is in its seventh year and works to improve kids' diets by linking local producers and schools. The taxpayer-funded grant program encourages schools to engage students in their local food system by incorporating local food and farm education in their cafeterias, classrooms and communities.
This year, grants were awarded to eight schools. Five are implementation grants and three are planning grants. Schools which received grants in 2012 were on hand with displays demonstrating how the money had made an impact on their school and the important role the grants played in bringing more local foods to their cafeteria while making connections with local farmers.
"Just knowing that food grows and doesn't just come from a package is lesson that will stay with us for a lifetime." said Isabelle Moody, a sophomore student at Mt. Abraham High School in Bristol.
"It is wonderful to hear that students understand Farm to School is not just about healthy food, but also about economic development for our farmers. That is when we know they're connecting the dots between the educational, nutritional, and economic aspects of the program," said Jolinda LaClair, deputy secretary of the Agency of Agriculture.
The Vermont Farm to School grant program is administered through the Vermont Agency of Agriculture in partnership with the Agency of Education, Department of Health and the Vermont FEED (Food Education Every Day). Planning and Implementation grants applications are accepted by Vermont schools each fall with awards granted in the new year.
Farm to School grant recipients:
Implementation grants-Berlin Elementary School, Isle La Motte Elementary, Milton Elementary and Middle Schools, and St. Albans City School.
Planning grants-Chittenden Central Supervisory Union, Lothrop Elementary, and Washington South Supervisory Union.
Vote on this Story by clicking on the Icon