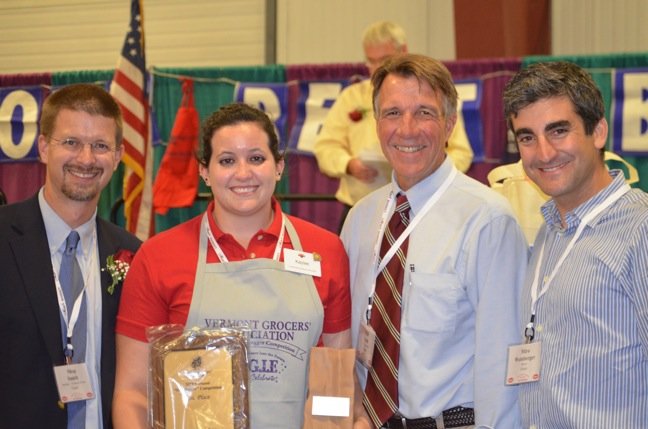 Montpelier — Members of the Vermont retail community will be gathering in Montpelier on Wednesday and will be treated to a little friendly competition at an annual luncheon at the Capitol Plaza Hotel.
House Speaker Shap Smith, Senate Leader John Campbell and the Governor's Chief of Staff Liz Miller, will engage in a bagging competition to see who is the best bagger. Judges for the special contest will be Todd Keyworth of Harborside Market and chair of the Vermont Grocers Association, Marc Sherman of Stowe Mercantile and president of the Vermont Retail Association and Liz Schiller of Shaw's, Waterbury, last year's Vermont champion bagger.
The contest will include putting a variety of items into several bags, just like at the retail checkout and will be evaluated on weight distribution, speed and proper packing. No paper or plastic for the politicians, the contest will be done with reusable bags.
The competition promises to be fun and spirited. In a similar event last fall, Speaker Smith nudged out Lt. Gov. Phil Scott and Burlington Mayor Miro Weinberger.

Vote on this Story by clicking on the Icon