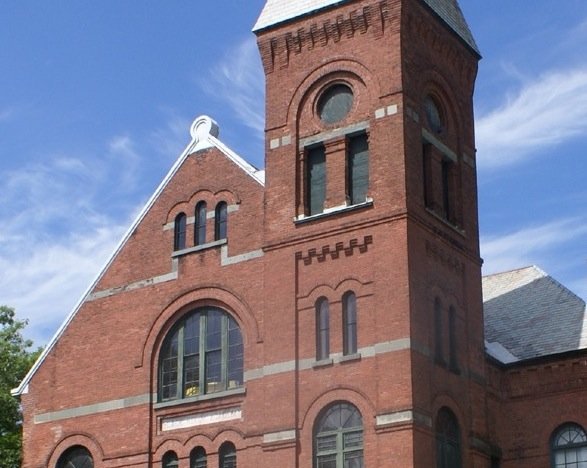 Ludlow — Despite the fact that 123 years have passed since President Calvin Coolidge graduated from Black River Academy, most folks are sure he'd still recognize his high school alma mater. They're also sure he'd approve of the recent improvements made to the classic brick edifice, built in 1888, which now serves as an award-winning local history museum.
Recently, board members of the Black River Academy Museum voted to name the new museum's new elevator and fire stairs tower for Richard B. Nye.
Nye envisioned the museum's new tower over ten years ago.
"Richard had the foresight to realize that the museum needed to be accessible to everyone with an elevator and ground floor entrance," according to Anita Alic, BRAM's Capital Campaign chairwoman. "Ten years ago he urged the board to start a capital campaign for an elevator, housed in a separate tower in order to maintain the integrity of the museum's interior and to house the fire code mandated second egress."
In 2007, Alic said, Nye made a $100,000 donation and immediately challenged the board to raise the rest of the money for the tower.

"Richard inspired us all" said Alic, "and continued to do so right through the successful completion of the campaign and the tower last year."
The tower and fire stairs were completed in 2011 and the elevator was installed in 2012. A ribbon cutting ceremony took place last June. Nye was the first person to ride the elevator to the top.

"We are pleased to name the tower for such a generous person," Alic noted.
Vote on this Story by clicking on the Icon