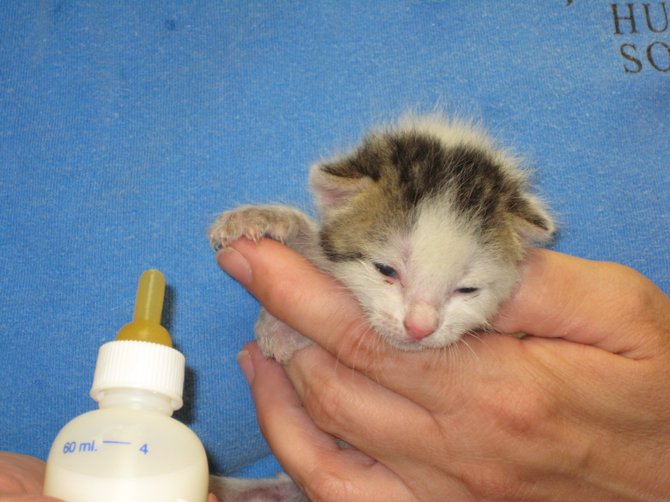 Pittsford — This days-old kitten, being bottle fed by a staff member at the Rutland County Humane Society, is one of many animals in need of a home.
The RCHS is looking for foster parents to help throughout the year.
"We have many kittens and moms with kittens who need to spend time in foster care before they are ready for adoption," according to RCHS' s Beth Saradarian.
A public foster-care information session will be held Friday, March 8, at 5 p.m. at the shelter at 765 Stevens Rd. in Pittsford.
There will be lots of kittens, information and refreshments.

Vote on this Story by clicking on the Icon