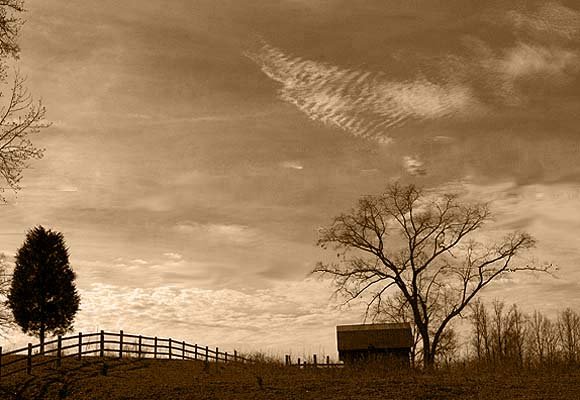 Home is that special place that resides in the memory. Composed of images from childhood, it's always with you; however, the return trail to this perception is erased like Alice's path in Wonderland.
These remembrances for some may be concrete, asphalt and stickball, others it's tract home neighborhoods. Still again for others it is woods, fields and solitary amusements. The sentiments conjured up by "home" evoke the desires for peace and security, enjoyed only in the womb.
Unfortunately, life strips away the golden fuzzies; leaving only a chiaroscuro house, not home.
Editor's Note: Former Ferrisburgh, Vt., resident and New Market Press photographer J. Kirk Edwards now lives in the southern U.S.
Vote on this Story by clicking on the Icon