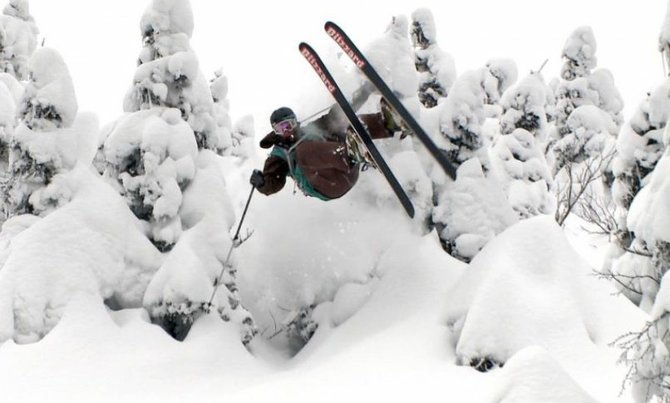 Ludlow — FOLA, Friends of Ludlow Auditorium, in conjunction with Okemo Mountain Resort, will present its second Winter Series film on Saturday, Jan. 12, at 7 p.m., at the Ludlow Town Hall Auditorium.
The film, "No Matter What", will feature skiers in search of snow and adventure during the past winter season.
The film will be available on DVD and downloadable on iTunes this fall and will be touring East Coast cities along with films from Stept Productions and ESK Media. We recently chatted with co-owners of Meathead Films Geoff McDonald and Chris James about their new movie.
The film's title basically means to never let the weather get you down.
"Despite the record-breaking mild winter of 2012, we still managed to sniff out the goods through low snowfall and at times mid-summer temperatures," according to McDonald. "The east had a joke of a season last year—Mount Mansfield's snow stake, located on Vermont's highest peak and home to Stowe Mountain Resort, was well below average."
The movie will be shown by FOLA using its new projection equipment. It will be shown at the Ludlow Town Hall Auditorium. The movie is open to all and if free; donations are appreciated. For information, call 802-228-7239.
Vote on this Story by clicking on the Icon