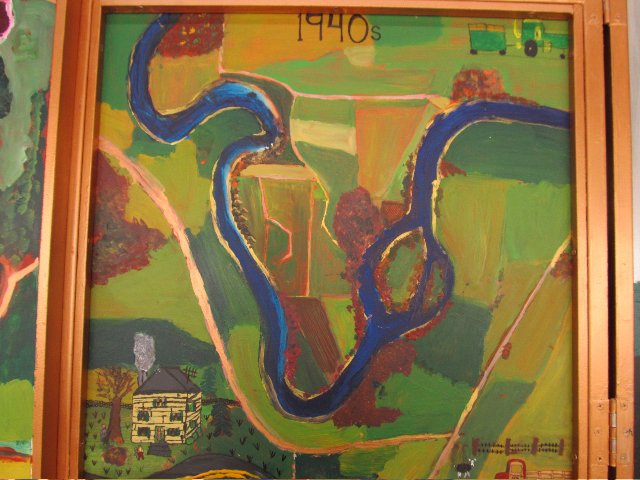 Middlebury — On Jan. 8, at noon, Sarah Flinn, art teacher, and Catharine Canavan, grade 5-6 teacher at Weybridge Elementary School, will present a talk on their collaborative student project detailing the history and development of the town of Weybridge.

The exhibit was inspired by the 250th anniversary celebrations for the town of Weybridge and the Henry Sheldon Museum outreach program Maps to the Past.

Flinn and Canavan will discuss how the students and teachers used maps, photographs and documents to create their version of a Weybridge development timeline. The work features drawings from students, aerial photographs from the Henry Sheldon collection of Weybridge, and a hand painted, hands-on timeline of the history of the town from 10,000 years ago through the mid-20th century.
The exhibit is currently on display at the Henry Sheldon Museum through Jan. 12.
Bring a brown bag lunch; beverages and dessert provided. Museum members may visit free, others pay a minimum donation of $2.
The Sheldon Museum is located at 1 Park St. in Middlebury across from the Ilsley Public Library.

For information call 388-2117 or www.henrysheldonmuseum.org.
Vote on this Story by clicking on the Icon