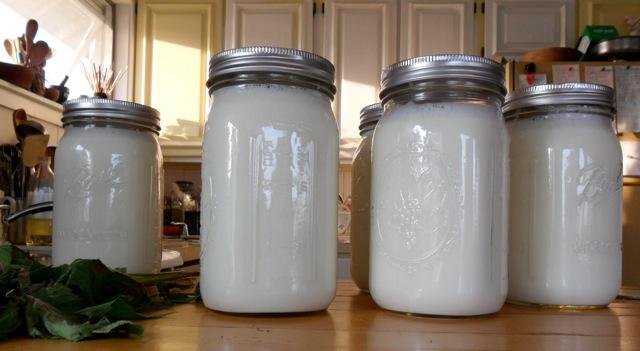 Montpelier — Between now and the end of March, Rural Vermont will host several regional raw milk meetings to help raw milk producers prepare for inspection by the Vermont Agency of Agriculture.
The meetings will also be an opportunity for farmers and homesteaders to voice their opinions about ways in which the raw milk law could be improved, and to network and share a meal with other raw dairy farmers.
Rural Vermont has been informed by the Vermont Agency of Agriculture's Dairy Section and Animal Health Division that they will be resuming inspections of farms selling raw milk direct to consumers.
The agency requires classes to ensure that farmers are in compliance with the statutesof Raw Milk Law (Act 62) of 2009.
The first meeting will be held in Hinesburg, 11 a.m. – 3 p.m., Thursday, Jan. 31.
For exact locations, send an e-mail message to shelby@ruralvermont.org or call 802-223-7222.
Rural Vermont members attend at no charge and there is a $5 fee for everyone else.
Subsequent and similar meetings will be held on Feb. 7 in Randolph Center, Feb. 21, in South Wheelock, March 13 in Rutland County, and a March TBD date in Townshend. For specifics about each meeting, go online: www.ruralvermont.org.
The meetings are made possible by the generous sponsorship of the Weston A. Price Foundation and Organic Pastures.
Vote on this Story by clicking on the Icon