Nothing feels more welcoming than coming in to a warm house after being out in the cold.

Imagine how a stray animal feels when they come into the shelter at the Rutland County Humane Society (RCHS) after being cold, lost and hungry, sometimes for days or weeks.
You can help provide that welcomed warmth by participating in the RCHS Winter Fuel Raffle.

To learn more about how you can help the animals and win cash prizes, please visit our website at www.rchsvt.org or call RCHS at 483-9171.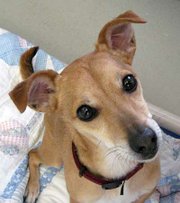 Jack
Four year old. Neutered Male. American Shelter Dog. I am a lively little fellow who loves to leap in a lap for some love. I am active and attentive and will make a cheerful companion. I act like I'm much bigger than I am around other dogs, which may reflect a Terrier heritage. I came into the shelter with another small dog so it is possible that I can live in a multi-dog home, it may just take a lot of work on your part. I enjoy playing a gentle tug of war with people but am not real big on fetch. If you are looking for a big dog attitude in a small package, please come visit me.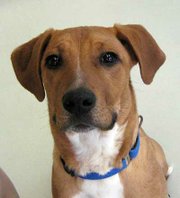 Boots
Six month old. Neutered Male. American Shelter Dog. I am a sweet puppy who is eager to learn. I come from a multi-animal household with lots of kids and I am easily overwhelmed by new things but catch on quickly. I love to be with people and appear to be growing like a weed—take a look at my paws. I am not yet fully house-trained and I need someone with time and patience to help me get there. I have a lot of potential. I am learning to walk on a leash and having fun doing so. If you are looking forward to spring, I may be just the perfect companion to get you there.
(Continued on Next Page)
Prev Next
Vote on this Story by clicking on the Icon