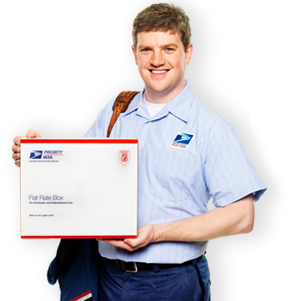 Middlebury — Despite news of financial problems and possible suspension of Saturday mail service, the U.S. Postal Service is accepting online job applications only in Vermont and elsewhere in New England.
According to Tom Rizzo, corporate communications officer of the USPS Northern New England District, new online job applications for city carrier assistant positions at post offices in Vermont, Maine and New Hampshire are being accepted.
"Over the next four weeks, some 200 new positions will be opening up in northern New England," Rizzo told the Eagle. "We have an aging workforce and many employees retiring. We have offered modest incentives for them to do so. Our workforce was nearly 900,000 in 2000 and is down to 520,000 today. It's true that there is less mail, but the number of deliveries continues to grow with the U.S. population. Carriers are needed to replace retirees and keep up with the additional delivery stops."
Rizzo said the new positions are titled as city carrier assistants.
"It is a new position negotiated with the letter carrier union in our most recent contract,' Rizzo said. "They are hired at a lower starting wage and have reduced benefit package than career employees."
Postings will be announced throughout February.
To apply, a candidate must complete the online application and profile using eCareer at www.usps.com/employment. Click the "search our latest job openings" link, choose Vermont or another state, then click "start." Click on the job opening you are interested in and "apply."
"City Carrier Assistant jobs are non-career positions. They perform the same duties as regular letter carriers with a few differences. Salary and benefits include $15 an hour, paid vacation days and eligibility for health care benefits as required by law, or after the first 360-day term," Rizzo noted
Appointments do not exceed 360 days. However, subsequent additional appointments may occur after a five-day break in service.
(Continued on Next Page)
Prev Next
Vote on this Story by clicking on the Icon