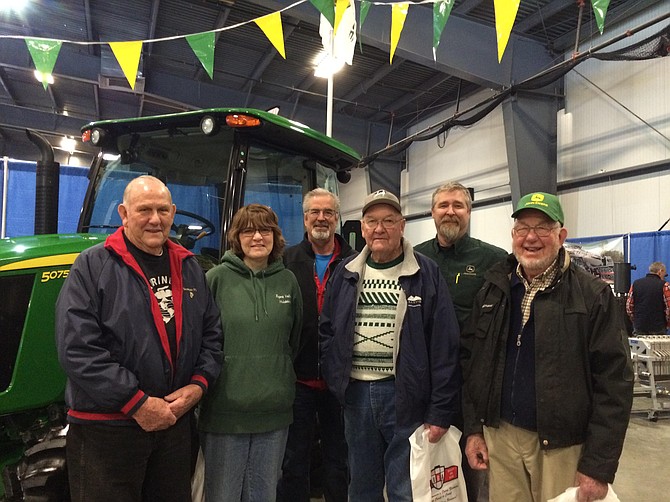 Essex Junction — It was a good showing for the 2016 Vermont Farm Show which concluded last week.
Several of the Eagle's agribusiness advertisers attended the 2016 Vermont Farm Show held in Essex Junction.
Pictured are some staffers of Mountain View Equipment of Middlebury and Rutland, along with customers and visitors at the business's booth at the show last week.
Mountain View sponsored a special fundraising drive for the Vermont Foodbank and successfully raised $512.90 thanks to generous customers and friends.
Vote on this Story by clicking on the Icon