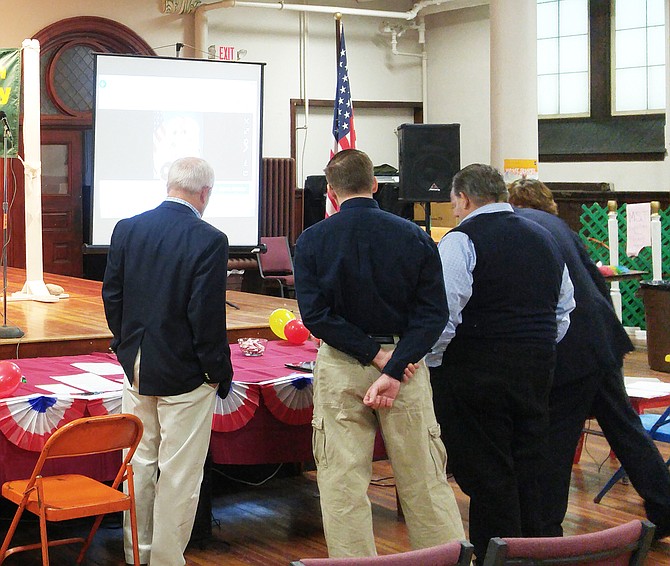 Rutland — Members of the Green Mountain Wireless Society were at Christ the King School in Rutland on Feb. 4 to help set up a ground link with U.S. and Russian astronauts on the orbiting International Space Station.
CKS students had a chance to quickly ask a question or two to several of the current ISS Expedition 46 mission crew members.
The Expedition 46 crew include Commander Scott Kelly, Sergey Volkov, Mikhail Kornienko, Timothy Kopra, Timothy Peake, and Yuri Malenchenko.
The Green Mountain Wireless Society was founded in 1980 by a small group of Amateur Radio Operators in Rutland County. The club was formed as a general interest radio club, while several members also began building a repeater to cover the local valley. Some club members have already communicated with ISS astronauts.
"The was very cool," said Rutland City Alderman David Allaire who attended the gathering. "This special space event was coordinated by a former NASA employee and friend of the school."
Vote on this Story by clicking on the Icon