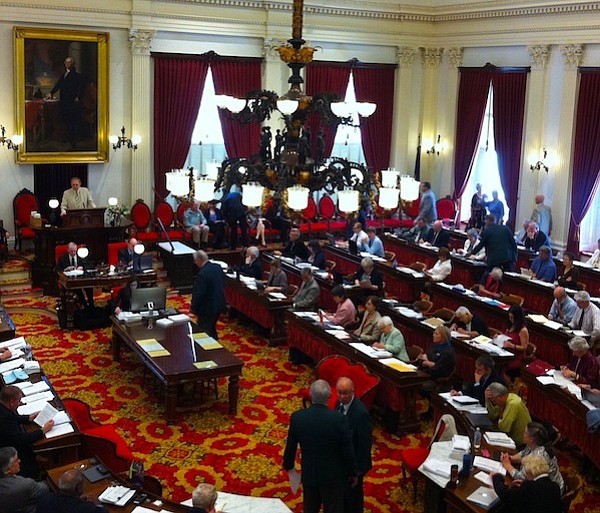 Montpelier — The Vermont State Senate, consisting of a majority of liberal Democrats, gave preliminary approval to the Healthy Workplaces bill (H.187) on Feb. 2 with a voice vote.
The Senate is expected to give final approval to the bill on Wednesday. Senators gave their initial approval to the bill that was approved by the Senate Economic Development Committee last week.
The bill passed the House last year with a vote of 72-63. The Senators are changing the bill, so it will go back to the House for review. House members can accept the changes, recommend further amendments, or ask for a Committee of Conference. That decision is expected within the next few weeks.
Shap Smith (D-Morrisville), Speaker of the House, expressed his overall support for Paid Sick Days upon hearing about the bill's passage in the Senate. Smith stated, "I'm pleased that the Senate has advanced paid sick days. When Vermont workers are sick, they shouldn't have to choose between supporting their family and taking care of themselves or their loved ones. I'm committed to working with the Senate to pass paid sick days into law."
Gov. Peter Shumlin (D-Vermont) has called for the bill to pass and be sent to him for signature. In his State of the State address on January 7th, Shumlin explained his support: "Vermonters who are sick should not have to choose between going to w,ork or losing their job. This isn't just about fairness for employees; it's about protecting all of us. Nationwide, almost 90 percent of food workers report that they go to work sick, and according to the CDC, 65 percent of foodborne illnesses result from the handling of food by someone who's sick. I'm encouraged that the Senate is committed to getting the good bill the House passed last year to my desk."
(Continued on Next Page)
Prev Next
Vote on this Story by clicking on the Icon