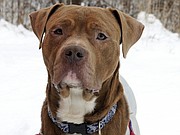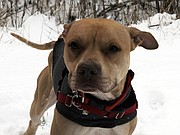 Homeward Bound, Addison County's Humane Society, is delighted to be able to help animals from outside of Addison County lines.

Since the beginning of the year, the shelter has worked with groups from as close as Northern Vermont to as far as Kentucky to transport dogs and cats who need a second chance and has received 2 dogs, 5 puppies, 16 cats, and 5 kittens to date.
In the past Homeward Bound has taken in a half dozen out-of-county animals, typically a few dogs from the south each year. In the latter part of 2015, it became clear that the shelter had the capacity to reach out even further beyond its traditional boundary lines.

Executive Director Jessica Danyow credits the ability to do this to their state of the art facility, skilled staff, dedicated volunteers, and a community that embraces the idea of giving companion animals, no matter where they come from, a second chance.

"We would not be in a position to save these animals if it wasn't for our staff, volunteers, and the community in which we live," Danyow said. "Additionally, operational efficiencies our staff has implemented are significant. The average length of stay for an animal in our shelter went from 88 days in 2013 to 33 days in 2015. Moving animals through the shelter more quickly has set us up to be able to help more animals. This is a priority for us in 2016."
If you are interested in adopting one of Homeward Bound's newest residents you can visit the shelter Tuesday through Saturday between noon and 5 p.m. The shelter is located at 236 Boardman St. in Middlebury.

Hannah Manley
Director of Development
Homeward Bound,
Addison County's Humane Society
802-388-1100 ext. 224
Vote on this Story by clicking on the Icon