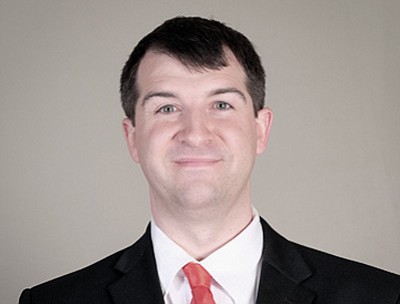 Montpelier — On Jan. 27, lawmakers weighed changes to Vermont's education spending caps after the Agency of Education sent the wrong spending limits to districts.
The rush to amend the 2 percent statewide cap comes after officials from the Agency of Education miscalculated the allowable growth rate for individual school districts. Under Act 46, districts that spend too much face a double tax on every dollar above their threshold.
Changes under consideration in the House include raising the threshold by 0.9 percent, reducing the dollar-for-dollar tax penalty to 25 cents per dollar of overspending, and holding harmless districts forced above their limit due to the agency's mistake.
In this interview with Vermont Watchdog, state Rep. Paul Dame, R-Essex Junction, says his "hold harmless" solution is the best for taxpayers.
Bruce Parker: What does your amendment do to address the current spending cap confusion?
Dame: My amendment allows schools to use whichever calculation is more advantageous: the one the Legislature originally put in, or the one that every school board in the state was operating under until a couple weeks ago.
BP: How are school districts being affected by the AOE's mistake?
Dame: Some schools were going to be in a position where they had to make a last-minute change of substance. In my district, they were talking about cutting $144,000 if they wanted to get under the cap under the new calculation. Under the old calculation, we were right at the spending threshold. But because we paid off a bond, that didn't factor in under the previous calculation — but with the new interpretation it totally changed everything for us. If our school wanted to avoid the penalty, we were going to have to cut $144,000 on two weeks' notice. And the only way to really do that is you got to lay somebody off.
(Continued on Next Page)
Prev Next
Vote on this Story by clicking on the Icon