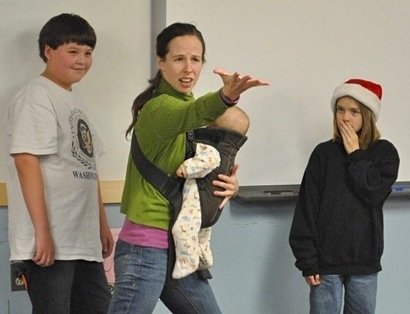 Opera Theatre of Weston choreographer Ashley Hensel-Browning working with students from Dorset Elementary School during the tour of the Storybook Opera: Tropical Storm Irene Project. The troupe performs at the Paramount Theatre Jan. 6.
Stories this photo appears in:

The story of the Great Flood is a tale for the centuries and for all cultures, stretching across the globe. Through the Old Testament, children are told the story of Noah, his family and the animals that are rescued surviving against all odds a great and mighty storm which devastates the surrounding environment and all that live there.