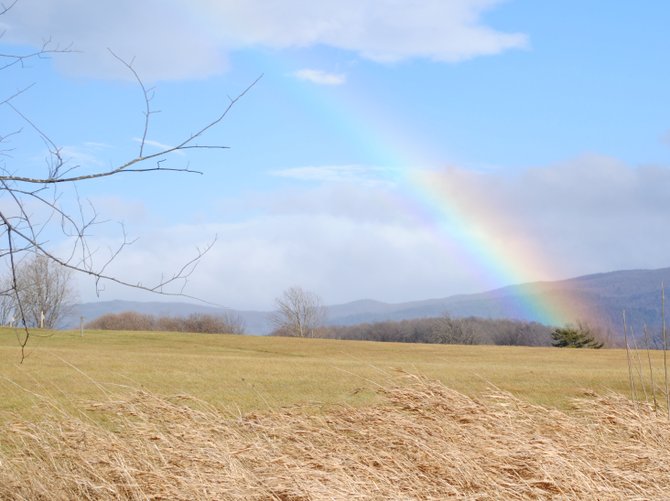 For many living in Addison County, the Dec. 21 wind storm packed a bigger wallop than Irene and Sandy. This particularly nasty storm came in like a lion and left with a stunning rainbow along the Green Mountain range. The rainbow was clearly visible to northbound and southbound drivers on U.S. Route 7 after 12:30 p.m. Dec. 21.
Stories this photo appears in:
From the Editor
Around here, the year 2012 ended with a pair of weather whoppers—two winter storms that were less than a week apart. For a lot of folks, it was a December to remember.