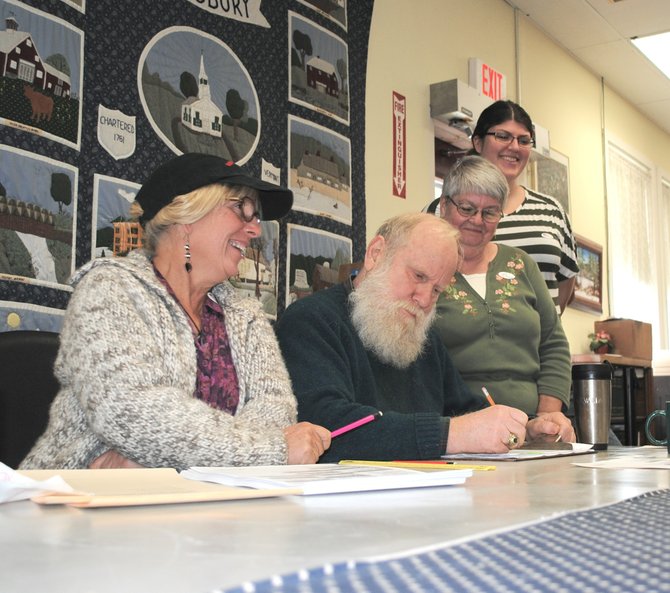 Salisbury officials helped crew the polling place at Salisbury Town Hall. They reported a larger than normal turn out which helped local Democrats. Patti Romp, lister, Jack Beasley, selectman, Priscilla Gilman, assistant town clerk, and Karina Lucia, assistant town clerk 2, count absentee ballots Nov. 6.
Stories this photo appears in:

GOP big loser in Vermont, nationwide
Republicans not only took a drubbing in Vermont, but nationwide Nov. 6. As the nation shifted even more to the left than it did in 2008, Vermont moved closer to becoming a monolithic, one-party state. Apparently, Vermonters have no problems with reelecting incumbents—as long as they are Democrats.