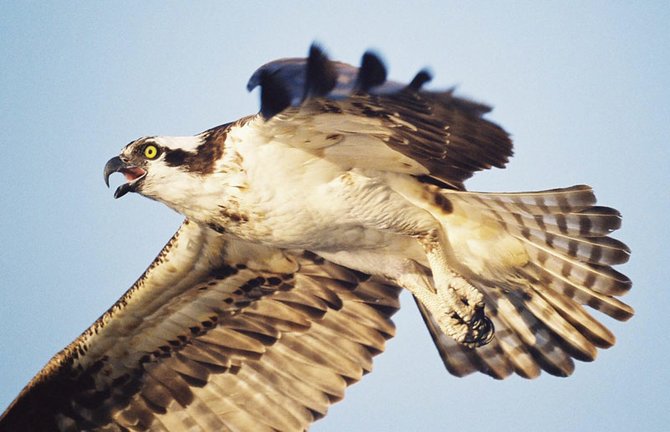 An osprey flies over Arrowhead Lake. The late Meeri Zetterstrom, who helped save the bird in Vermont, is honored by Green Mt. Power's annual environmental award. (Photo by Steve Costello)
Stories this photo appears in:

Zetterstrom Environmental Award
For those who knew her, Meeri Zetterstrom (1921-2010), known to her friends as Grandma Osprey, will long be remembered for being both passionate about protecting Vermont's environment and its endangered osprey population.