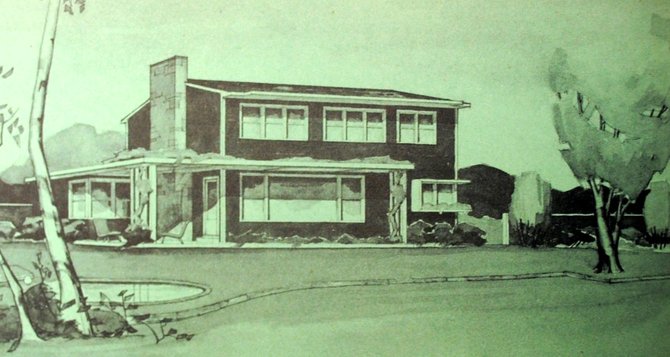 Exterior views of Ruth Reynolds Freeman's Vermont solar house circa 1946. This original drawing, by Reynolds Freeman, appeared in the groundbreaking book, "Your Solar House". (Photo courtesy of Simon & Schuster)
Stories this photo appears in:

1946 passive design is still innovative
Anticipating today's solar-energy movement, a talented Vermont architect tackled the technical problems of designing the first, passive-solar residence especially suited for Vermont's variable climate.