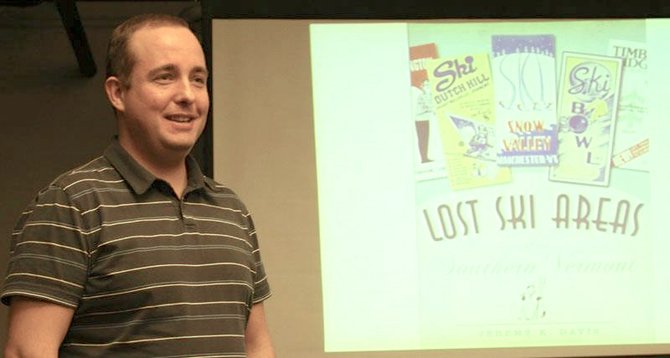 Author Jeremy Davis: only 14 of 60 lost ski areas remain open and active in southern Vermont.

Stories this photo appears in:

Last June, on my way to visit family in my native Pennsylvania, I took the road less traveled. I drove through a beautiful, less frequented portion of New York's Catskill Mountain vacation region. Nestled among the trees, right along a cracked and faded county highway, were the crumbling remains of an abandoned summer resort, probably dating to the 1960s.