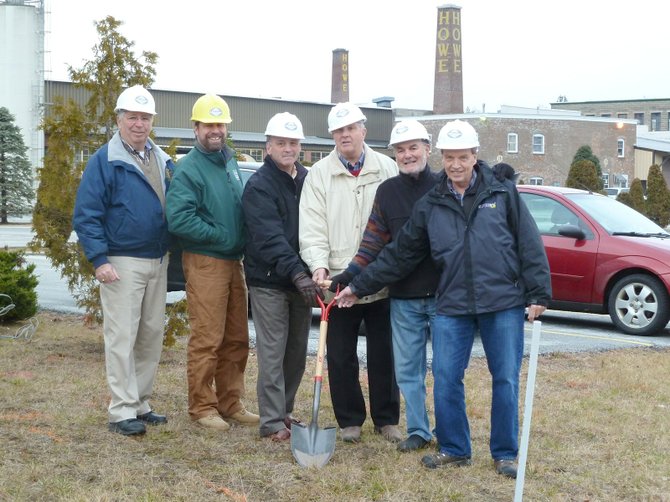 Joe and Peter Giancola stand next to PEGTV building committee members Tom Pour, President Carl Anderson, Tom Hurcomb and PEGTV Executive Director Mike Valentine as they get ready to break ground on a new addition to their Rutland headquarters located in the Howe Center. PEGTV recently signed a new 10-year lease with the Giancola family, owners of the complex.
Stories this photo appears in:

Community television in Rutland County received a big shot-in-the-arm last week. PEGTV broke ground on a state-of-the-art, 1,500 square foot addition. The annex will be part of PEGTV's Howe Center studio and operations headquarters. The studio is located in building 24.